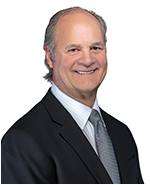 Daniel S. Durrie, MD
Internationally renowned refractive surgeon, Daniel S. Durrie, MD has been recognized as one of the Top Ten Refractive Surgeons in America and one of the Fifty Most Influential Ophthalmologists in the World.  With more than 30 years of experience in refractive and corneal surgery, he has dedicated his career to being a pioneer in refractive surgery technology and procedures.
Dr. Durrie received his medical doctorate and completed his ophthalmology residency at the University of Nebraska, graduating with distinction. He was a member of Alpha Omega Alpha, a medical honor society for students graduating in the top ten percent of their class.  Dr. Durrie founded the Nebraska Lions Eyebank in 1979 and served as the Medical Director (1979-1989).
Dr. Durrie, founder and president of Durrie Vision, has built a world-class surgery center housing a variety of the most advanced diagnostic and treatment technologies available. He has performed over 50,000 refractive procedures in his career and welcomes patients from all over the United States as well as other countries.
Dr. Durrie's passion is research and innovation. Durrie Vision Research plays a pivotal role in vision correction technology advancement and is one of the few centers in the country to be chosen to conduct FDA clinical trials.  He has participated in over 150 FDA clinical studies and continually conducts his own research to refine and enhance the individual outcomes for the patient.   
Scientific articles and papers by Dr. Durrie have appeared in hundreds of professional medical publications. He serves on the editorial board for Ocular Surgery News (Section Editor), The Journal of Corneal and Refractive Surgery, Review of Ophthalmology, AAO EyeNet and Refractive Eye Care for Ophthalmologists. Dr. Durrie has given hundreds of presentations to professional organizations throughout the world.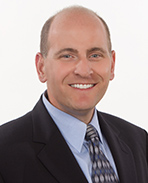 John Hovanesian, MD
Dr. John Hovanesian is a board certified ophthalmologist, a faculty member at the UCLA Jules Stein Eye Institute and an internationally recognized leader in the fields of corneal, cataract, refractive and laser surgery. Dr. Hovanesian received his medical degree from the University of Michigan Medical School and completed his fellowship in ophthalmology at the Jules Stein Eye Institute at UCLA. He joined Harvard Eye Associates in 1999 where he has since been providing patients with innovative medical and surgical eye care.
Dr. Hovanesian has been invited to lecture to surgeons on six continents, produced numerous surgical teaching videos, and written dozens of articles. He has published two eye surgery textbooks. He is the chairman of the American Academy of Ophthalmology's online cataract surgery committee and an editorial board member for five other eye journals. He has been honored by the American Academy of Ophthalmology and the American Society of Cataract and Refractive Surgery for contributions to his field.
As an Eagle Scout, Dr. Hovanesian has spent many years as a volunteer for the Boy Scouts of America and has been honored on numerous occasions by the Boy Scouts for his volunteer service. He has also made over a dozen trips overseas to third world countries; volunteering his time performing eye surgery.
"I'm so lucky to have the privilege of helping people improve their vision with amazing technology that's continuously getting even better. This is a very exciting time in our field because of advances that weren't available just a few years ago that genuinely improve the lives of our patients."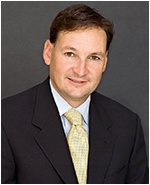 Paul Karpecki, OD
With over 20 years experience running some of the largest dry eye clinics in the United States, Dr. Karpecki is a leader and pioneer in this dedicated area of optometry. He is a noted educator and author, having delivered over 1000 lectures and authored over 1000 papers on the subject of Dry Eye Disease – a condition that can negatively affect not only a patient's vision but also their quality of life.
In 2002, Dr. Karpecki was named to the National Eye Institute's Dry Eye Committee to provide insights into the condition and its effects on women, in particular. In 2003, he was appointed to the Delphi International Society at Wilmer-Johns Hopkins, which put him in the company of the top 25 Dry Eye experts in the world.
He currently serves as the Chief Clinical Editor for Review of Optometry, the most read journal in the profession. He is the Director of Clinical Content, as well as Chairman, of the New Technology and Treatment Conferences, and serves on the board for the charitable organization Optometry Giving Sight. Dr. Karpecki has also served as Co-Chair for the optometry profession's Dry Eye Summit, Director for the CJO Optometric Dry Eye Guidelines for EyeCare, and Committee Member for the DEWS II Diagnostic sub-committee. Most recently, he was appointed Co-Chair of the Tear Film and Ocular Surface Society Symposium in 2016 in Montpellier, France. Dr. Karpecki is dedicated to making a substantial impact in the quality and consistency of dry eye patient care in the Louisville community.
Dr. Karpecki received his doctor of optometry degree from Indiana University before completing a fellowship in medical cornea and refractive surgery at Pennsylvania College of Optometry. In addition to his responsibilities with Gaddie, he also currently serves as Clinical Director of Advanced Ocular Surface Disease at Kentucky Eye Institute. He lives in Lexington with his wife, Chandria, and their three children.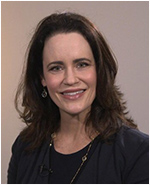 Laura Periman, MD
Dr. Laura Periman is a Washington native born in Spokane,WA. She was raised in Montana and returned to Washington for training at the University of Washington School of Medicine for Medical School, Ophthalmology Residency, and Cornea/Refractive Surgery Fellowship.
Dr. Periman has a personal interest in Cornea and Ocular Surface Diseases that started while she was a Research Assistant at Immunex (now Amgen) in 1991. Her early training in Immunology has fostered a keen interest in the inflammatory and immunologic mechanisms of Dry Eye Disease and other Ocular Surface Diseases. She is a board-certified ophthalmologist and educator of other eye care professionals, offering her expertise as a recognized international speaker on Dry Eye and Ocular Surface Diseases.
Her clinical expertise, passion for delivering excellent patient care and friendly, enthusiastic personality are a winning combination.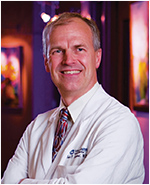 John Sheppard, MD
Dr. Sheppard is the President and Senior Managing Partner of Virginia Eye Consultants; COO of EyeRx Research, Inc., a pharmaceutical development company; and founder of ProVision-Network.com, a major buying group for Ophthalmologists and Optometrists.
As an internationally recognized expert in the diagnosis and treatment of ophthalmologic disease coupled with training in immunology and preclinical science, his background provides a broad base for development of ophthalmologic drugs and devices. He received the American Academy of Ophthalmology (AAO) Senior Honor Award. By peer review he has been named one of the Best Doctors in America, in Virginia and in Norfolk since 2002. Dr. Sheppard serves as an Associate and Mentor Examiner for the American Board of Ophthalmology. Virginia Eye Consultants has received the Roaring Twenty Award for three consecutive years as one of the 20 fastest growing businesses in Eastern Virginia, as well as the U.S. Chamber of Commerce National Finalist Award as the best business in Norfolk, Hampton Roads, Virginia and the Southeastern United States.
He has participated as principal investigator in over 110 clinical research trials for major pharmaceutical companies and the FDA. Dr. Sheppard has served on the medical advisory board for 41 pharmaceutical and medical device companies. He has authored over 110 peer review abstracts, journal articles, and chapters. An acclaimed speaker, he has presented over 700 invited lectures and visiting professorships worldwide. As uveitis section editor for eMedicine.com, an editorial board member for EyeNet, the AAO online uveitis committee, editorial board member of Clinical Ophthalmology and Eye & Contact Lens, and a reviewer for dozens of peer review journals, he works at the forefront of the electronic publishing age.
Dr. Sheppard joined the Eastern Virginia Medical School (EVMS) faculty in 1989 and is now Professor of Ophthalmology, Microbiology, and Molecular Biology. He also serves as Research Director of the Ophthalmology Residency Program at EVMS. As Clinical Director of the Thomas R. Lee Center for Ocular Pharmacology, he not only coordinates clinical trials, but is also instrumental in translational research bringing preclinical studies into practice. He holds a patent for photodynamic therapy of the eyelid surface. During a period of major sociopolitical changes in transplantation reimbursement, he was Chairman of the Board of the Lions Eye Bank of Eastern Virginia and now serves as a Medical Director.
Dr. Sheppard received a Masters degree in Medical Science and an MD from Brown University on a full Armed Forces Health Professions Scholarship. After an internship in pediatrics at the University of Virginia, he spent four years with the U.S. Navy as 6th Fleet Medical Officer and Chief of Family Practice. He completed Ophthalmology residency at the University of Pittsburgh Eye and Ear Institute and a 30 month fellowship in corneal diseases, uveitis, third world blindness, and ocular immunology at the Proctor Research Foundation at the University of California, San Francisco. He has been funded as principal investigator for 3 major peer reviewed competitive grants from the NEI for uveitis, corneal immunology and dry eye. Dr. Sheppard has enjoyed serving on the EVMS Development Committee, the College of William & Mary Steering Committee, the Knights of Columbus, the American Legion and as Founder of the Virginia Eye Foundation.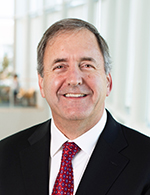 Vance Thompson, MD
Vance Thompson, MD is an internationally recognized specialist in Laser Vision Correction and Advanced Cataract Surgery. He is the Founder of Vance Thompson Vision Sioux Falls, SD and the Director of Refractive Surgery he also serves as a Professor of Ophthalmology at the Sanford USD School of Medicine. As a leading international researcher, he has played a key role in the development of the most advanced technologies and techniques for both laser and implant vision correction. He has served as the medical monitor lead or principal investigator in over 65 FDA monitored clinical trials studying laser and implant surgery. In addition, Dr. Thompson has published numerous papers and book chapters and is the co-author of the textbook Refractive Surgery. He has lectured and taught advanced laser and implant surgery to thousands of surgeons all around the world.
A Gregory, South Dakota native, Dr. Thompson received his BS in Chemistry and his MD degree from the University of South Dakota. After completing his ophthalmology residency at the University of Missouri/Columbia, he was accepted and completed a fellowship in Refractive and Cataract Surgery with Dan Durrie, MD and John Hunkeler, MD at Hunkeler Eye Centers in Kansas City.
Dr. Thompson and his wife Jana reside in Sioux Falls, South Dakota. They have 3 children, Blake (and his wife Kayla), Joel, Lauren and 2 grandsons. His main interests include his family, cooking and spending time in the outdoors.